New product launch | Large flow and high pressure pump D60L successfully launched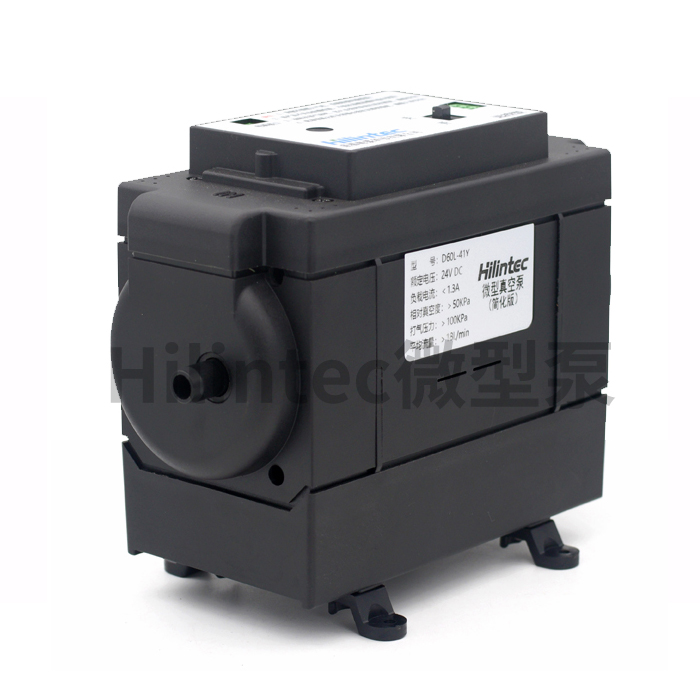 The morning before yesterday, the D60 series, a compact, high-pressure, and large-flow miniature air pump, passed the finalization test and was launched for the market yesterday.

The D60 series can achieve an average flow rate of 18L/min, and can be used for high negative pressure -50kpa and high positive pressure 100kpa at the same time. The product has passed the life test under maximum load, and the inlet and outlet are not afraid of clogging. It can realize high-load continuous and stable operation, and has further optimized the internal control circuit and the air tightness and reliability of the product.

At present, the D60 series still has built-in digital logic circuits and adopts closed-loop control logic to realize remote control of the start and stop of the pump. At the same time, the whole system comes standard with many protection functions such as overheating protection, overload, power supply overvoltage, and reverse connection. D60 series air pumps are divided into two functional types, basic type and remote control type, and are divided into two versions, simplified version and standard version, with a total of 3 ordering options. For specific differences, please consult our company's pre-sales engineers.

For this kind of intelligent miniature vacuum pump and compressors, our company provides a wide range of customized options, including stainless steel pneumatic connectors, quick-change couplings, special media for pumping, special high and low temperature working environments, special control modes, special installation methods, special flow rates and pressure parameters, special life requirements, etc., to meet a wider range of customer needs.